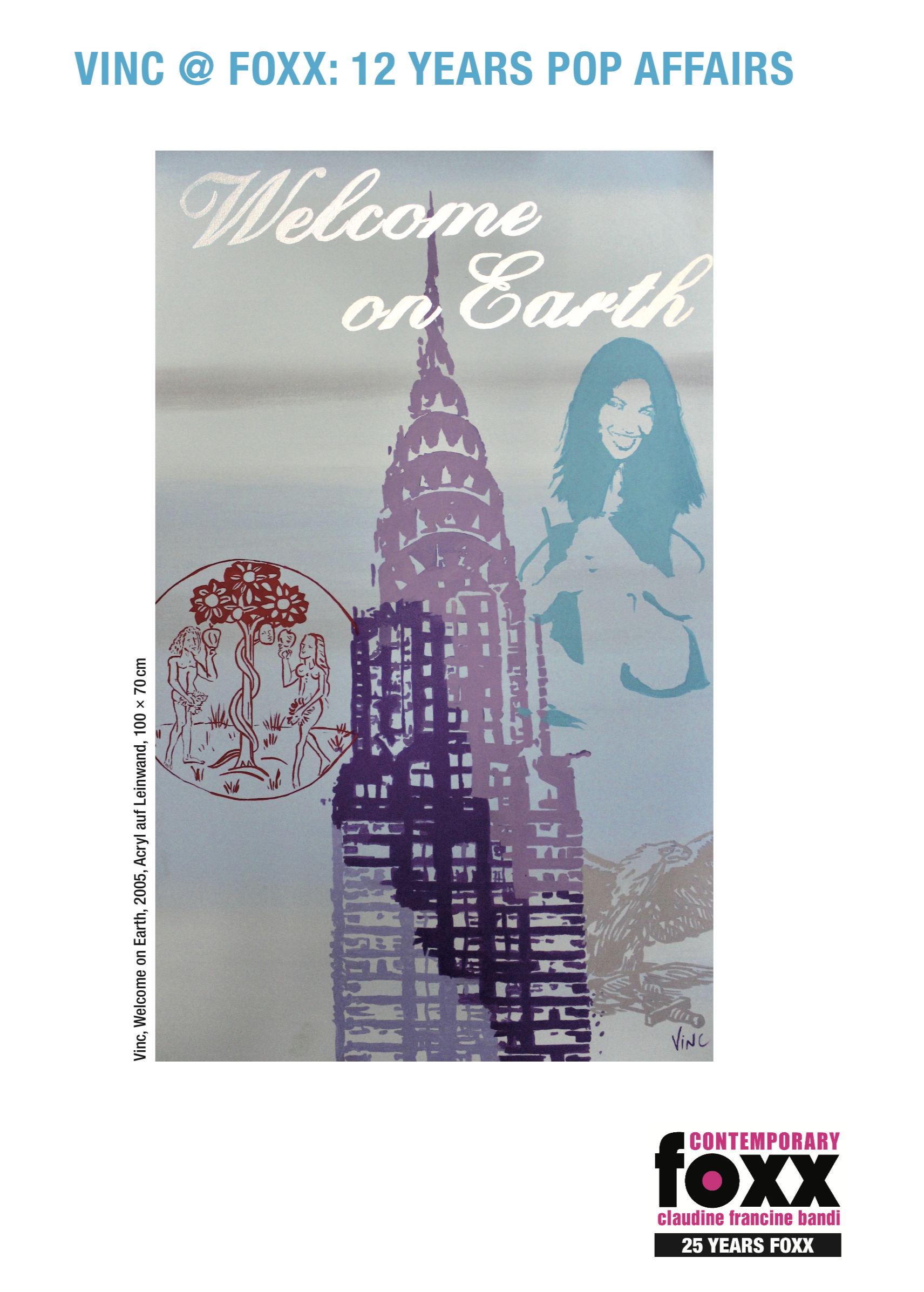 We are looking forward to invite you and your friends to the vernissage of the genevan artist Vinc as part of the 25th anniversary of the Foxx Gallery. During the last 12 years of our collaboration we were able to carry out many exciting projects inside and outside the gallery.
Vernissage May 24, 6 – 9 pm
A selection of his works will be shown from 2005 to 2018. For the first time the pictures that were made for his exhibitions in Singapore and Hong Kong will be showen. In addition, there is a new series of the favored pop collages in small format, which were created specially for this exhibition.
Vinc will attend the opening event.