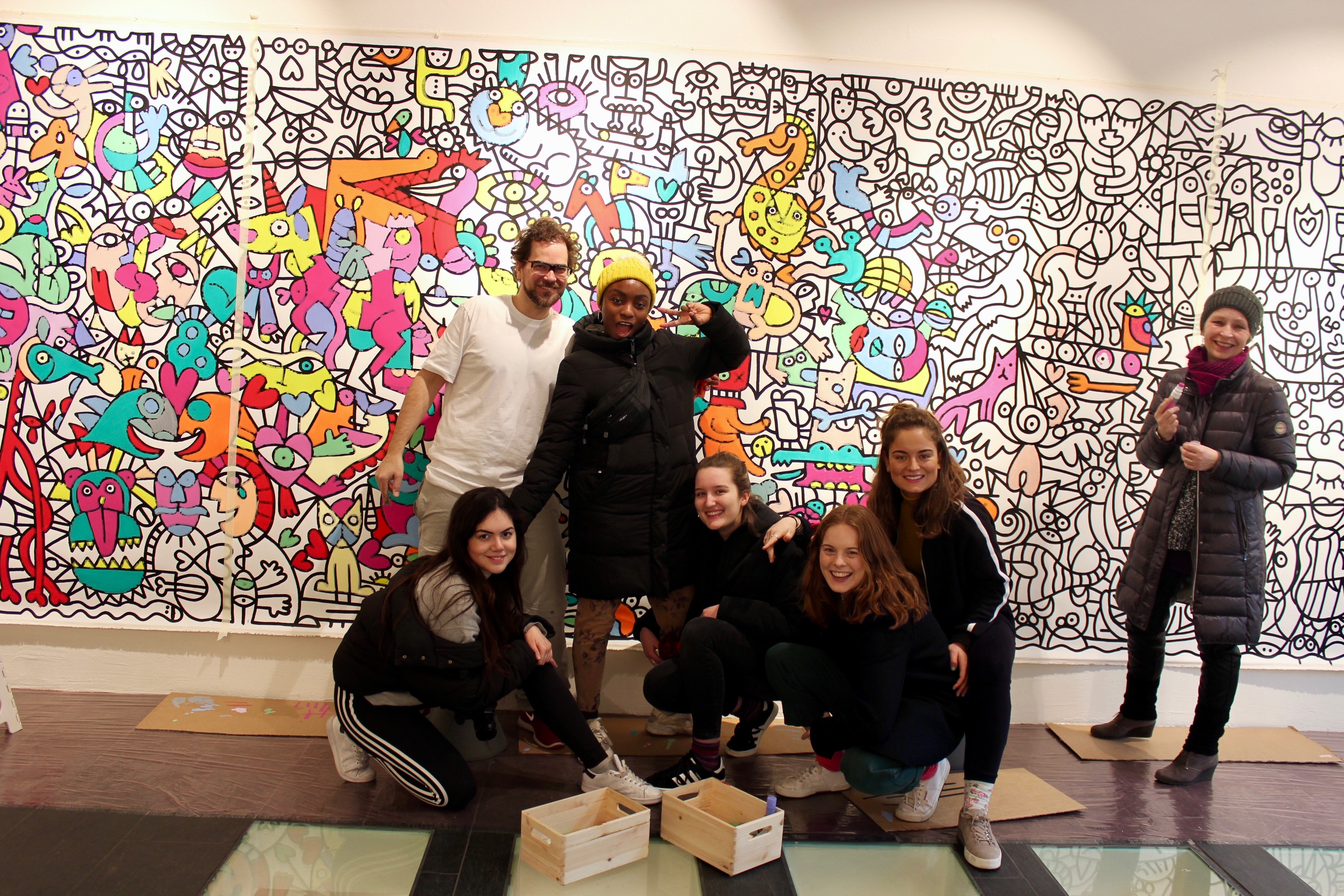 We are looking forward to invite you to the opening of the exhibition from the local Zurich artist Fredinko, as a part of the 25th anniversery of Foxx gallery. There will be showed new originals in different techniques on canvas. During three days the artist will prefigure a 8 meter long canvas, which can be painted in by the visitors under his instructions. Parts of the canvas will be put on frame subsequently. 20% of the proceeds will be donated to the society "Polo mit Herz", which stands up for children who are suffering from cancer. All in the purpose of: draw together and do good.
Opening on the 9th February 2018, 18.00 – 21.00. The exhibition goes on until February 17, 2018.
We are looking forward to see you! 
Watch the video of "the making of the heArtaffairs live painting" https://www.youtube.com/watch?v=foPwhoTTJX0